1958 Impala Belair - $55,000.00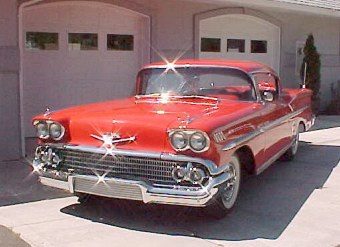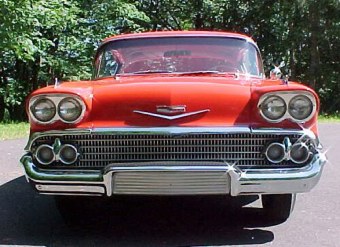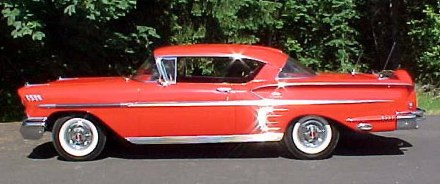 1958 Impala Belair 2 door hardtop, Late Great Senior Show Car, restored to perfect condition. This California car has had only one previous owner with it's I.D. plate showing it to be the 561st model run from the Van Nuys plant, approximately the 11th day of production. There is not believed to be a lower number in existence today. None lower has ever been found.
This beautiful Impala has all the original sheet metal, trim and running gear. The interior is impeccable with original style materials. The Rio Red paint has been electronically checked for authenic color.
Equipment includes: automatic transmission, 348 tri-power engine with power steering, power brakes, power windows, power seat, posi., dual antennas, Wonderbar, Continental Kit, exhaust ports, all tinted glass, rear seat speakers, hd. radiator, flipper hubcaps, Original style BFG white wall tires, dual exhaust with tips, and deluxe stainless.
Over the last 8 years this Impala has been featured in MANY papers and magazine articles including Cover Car on the recently released
"Story of the Impala 1958 - 2000".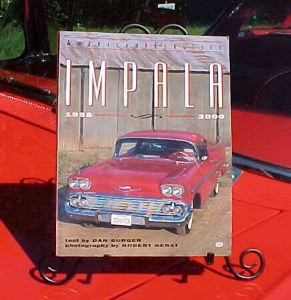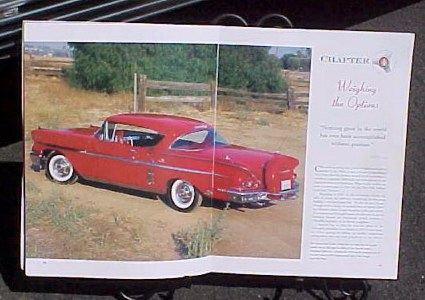 This beautiful Impala has placed 1st in Class 1000 point shows for the last 5 years. Notably, The Late Great Regional, Palm Springs Classic, California Top Gun, Monterey Classic, Peterson Publishing L.A. Classic and Southern California Bates Classic.
Some of the Trophys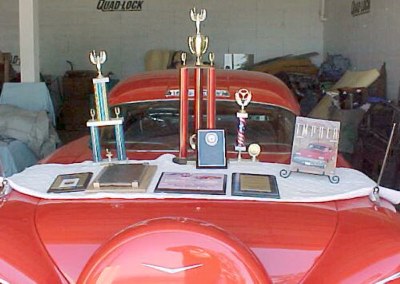 This car is absolutely stunning to look at and runs like a top.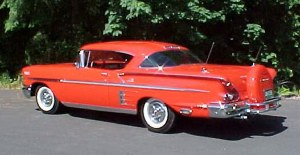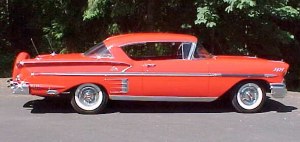 A few of the other magazines this great Impala appeared in are as follows:
Late Great Chevys - January 1996 - Vol. 16 No. 3, page 16 - 17
Late Great Chevys - December 1997 - Vol. 18 No. 2, page 18
Late Great Chevys - August 1998 - Vol. 18 No. 10, pages 22 - 23
Bow Times - November 1999 - Vol. 8, No. 3, page 36
Late Great Chevys - November 199 - Vol. 20, No. 1, page 36
Late Great Chevys - January 1999 - Vol. 19, No. 3, page 11
Chevy Times - November 2000 - Vol. 1, No. 11, page 24
Chevy Times - April 2001 - Vol. 2, N0. 4, page 11
Please email me with any questions at
or call Bob Or Tony at
1-360-807-6160
for more info.